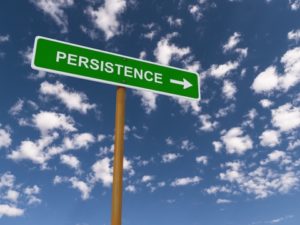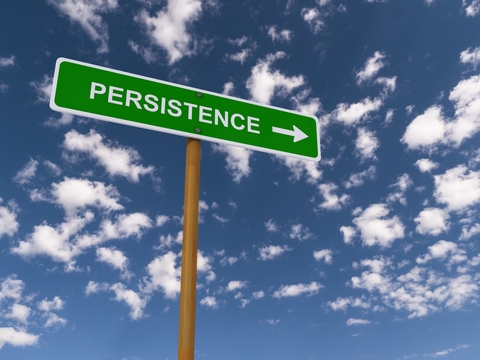 When you were a kid, how did you envision spending your twenties? I know I had a pretty rosy picture of myself finally being able to live life by my own rules and following my wildest dreams. I mean we all did, right?
I saw myself balancing all of my most exciting adventures with my definition of success, fueled by a degree. As a little kid and even in high school leading up to the great leap of adulthood, I always figured I would "be on the right track," and stay there, ever steadily moving forward and up. Obviously, I thought, by my 30's I'd have everything more or less set up and figured out for myself so that I could live a happy and healthy life. Forever and ever.
As I am sure many can relate, this is not how my 2nd decade on this earth went. To be honest, I had a tough time in my twenties. It began in my first year of high school, where I fell in love.
First love, right? Well, first loves sometimes turn out to be maniacally abusive sociopaths. Sometimes, they stick around for several years until you finally muster up the guts to run away in your bare feet just before your 19th birthday to a gas station and beg to use the phone to call your dad. And you liberate yourself from the pit of despair and you think, okay, I know what to do. I'm going to fix everything and get back on track.
So, long story short, I bit off way more than I could chew. I took such a huge bite I nearly choked to death. I spent the next several years repeating this cycle. Trying to "fix what I had ruined" by taking on too much, crashing and burning, hitting reset. Rinse and repeat. On two separate occasions, I attempted an associate's degree with the Alamo Colleges and on both occasions, I failed to be successful because I refused to face how unhealthy I was, emotionally and mentally.
It wasn't until my Stepmom asked me point blank one day at 25 years old if I was feeling suicidal that I finally admitted I needed help. I was diagnosed with PTSD and a few other mental health disorders. I spent the next few years recovering with the help of therapy and my family. Shedding weight, readjusting my life and goals to what I could manage and balance. And to what actually made sense for me.
I cannot fully explain it, but 11 years after I freed myself from my trauma, I woke up one New Year's Day, and suddenly, I was overwhelmed with relief. It was like I was finally coming up for air for the first time, even after finding peace. And I realized that although I was in recovery, and feeling better than ever, I was still in full-on ostrich mode with my head in the sand. I was playing it safe, too scared to risk my newfound healthy and stable place of well-being.
I never thought I would be able to risk going back to school and failing again. But guess what? I decided by not pushing myself to reach my potential, I was still telling myself I wasn't good enough. So, the spring before my 31st birthday I returned to the Alamo Colleges after my two previous failed attempts. I was able to bring my GPA up from a lowly 1.8 and back into good standing after 1 semester.
I'm now halfway through my 3rd semester since returning, still going strong. I have prioritized my goals but am working on them at a pace that is manageable and realistic for me. I wanted to share my story with you all in case there is anyone out there who might be feeling like maybe it's too late or too much of a pipe dream to make a change. Maybe you feel like you've screwed your life up beyond repair. Nothing could be farther from the truth.
Maybe you're in school right now and you're struggling with something personal and it's interfering with your academic success and your mental health. My advice to anyone experiencing anything similar is this. Please reach out to someone and let them know how you're feeling and what you're struggling with. If I had just had the guts to be honest about how much I was struggling I could have saved myself a lot of trouble and pain, not to mention precious time.
It may seem cliché, but it really is true that it's never too late to go after what you want. You are worth it. But please know that if you are in school and you are struggling with something that is damaging your mental health, there is also no shame in pairing back.
Maybe take one class less or take a semester off. Consult with your advisor on how best to approach it so you can prevent damaging your GPA like I did (but if you do damage your GPA, do not shame yourself into believing you're doomed, please). That way, when you are ready to return, you can pick up where you left off, even if you end up wanting to take a different direction.
If you burn out and your flame runs too low to function on a healthy level, something is going to give. Do not let that something be you. Let your definition of success also include making your well-being a priority. Making your personal success the priority will in turn set you up in the best way for your academic and professional successes.
By NVC Student Kyla Vance
If you need advice, resources or help, please reach out to NVC's Student Advocacy & Resource Center. They provide a variety of services including mental health and counseling.