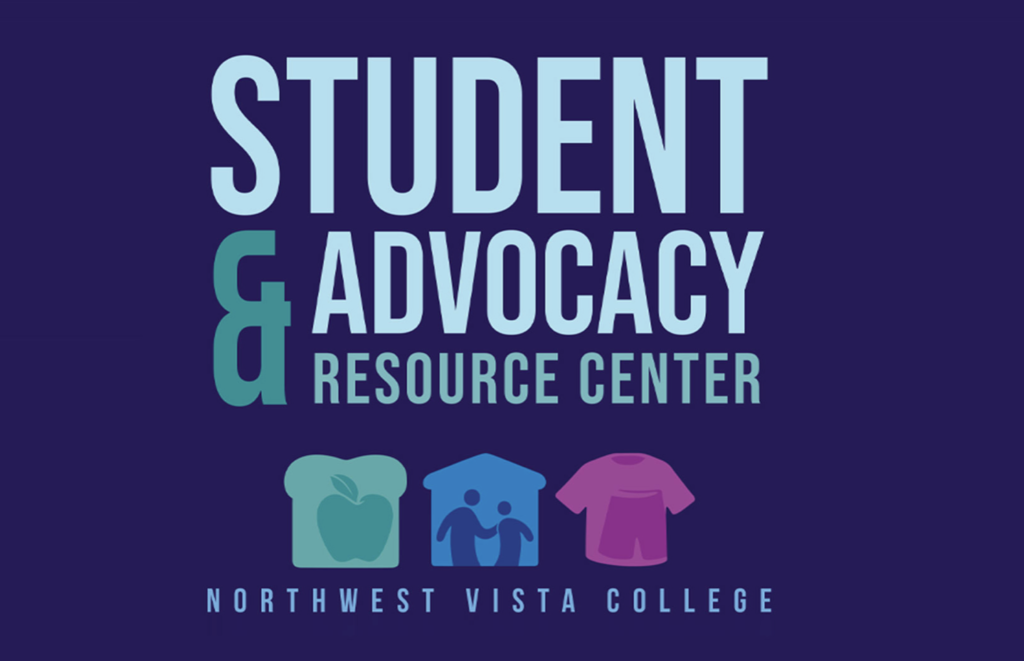 Are you a student at Northwest Vista that is having challenges with daily basic needs such as food or paying a utility bill? Are you a student going through a mental health crisis?
Well… the NVC Student Advocacy Center (in Husiache Hall) is here to save the day and yourself! As a student at Northwest Vista College (NVC), my experience at the Student Advocacy Center has made me realized that it is a safe space for all students and employees. The center is here for us students who are in need, deal with everyday struggles, or just need a space to relax and clear your mind. I have had my own fair share of short-comings and delt with mental health issues in the past where my stress levels were so high and overwhelming where it took a huge toll on my academic performance.
The Student Advocacy Center always reached out to me via my student email. Once I finally realized I could not handle everything on my own, the center was there for me and only a phone call/email away. The Student Advocacy Center helped me with food, my tuition, other necessities such as feminine products and face masks in the "Health and Wellness Station." They also told me about many different resources that other students and myself could use when in sticky situations. Resources that the center provides is "Grab N' Go" for students who needs a quick snack and drink to get through the day, counselors to help with your mental health, case managers to help you gain access to critical onsite support, emergency student aid, community resources, etc.
They also have external resources to help with groceries like curbside with H-E-B. My personal favorite resource is the financial literacy portion that helps students learn how to manage money and help students get on the path to financial success. They provide helpful links like "Crash Course" https://www.cashcourse.org/Registration and "I Grad" https://www.igrad.com. Once this was brought to my attention, I felt extra weight was taken off of my shoulders. I knew moving forward that this school really cares about their students.
I want to dedicate this blog post to the sweet Ms. Lisa Black who was the very first lady who helped me in my shortcomings, who is also the mastermind behind Student Advocacy Center that pushes students to not be afraid and ask for help. Ms. Black is a huge influence at Northwest Vista and her dedication to help these students is a big part on why students come back to Northwest Vista College.
I also want to thank the other student advocates, Ms. Catherine Lopez and Ms. Yolanda Reyes Guevara. These women have helped me in multiple ways and stood beside me to make sure I was getting the help I needed, even when certain situations were not fully met, they still went above and beyond finding other outlets to help me succeed. To the three of you, thank you again for being personal fairy godmothers to me and the students at the Northwest Vista College.
By NVC Student Diamond Murphy