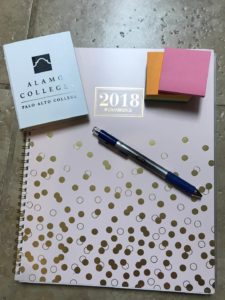 Part of the challenges of college is that you are now an adult with more responsibilities. Many college students have to hold a job while going to school in order to pay for school and other bills.
I had to figure out a way to balance school with working, family, heavy involvement at church, and any other thing that comes up. I'm a married woman with four teenagers at home, and I definitely play the full-time role of a mother in every way. I do most of the cooking and cleaning inside of the home.
Going back to school has made my family more aware of the role that I have played all these years. They have now had to step up and start helping more. It's also made me realize that I had to teach my kids to have more responsibility and not do everything for them, especially at their age.
I have had to make difficult sacrifices. I have had to miss out on some big things, such as a weekend road trip to one of our favorite spots and then a week-long trip to Florida last summer. They both landed during a time when I had finals during my summer session. I hated missing out, but I had to prioritize.
One of the things that helps me to organize my schedule is keeping a planner. I write all of my assignments and due dates as soon as I have my syllabus for each class. This helps me plan around things throughout the semester. I love how Canvas is laid out as well. It gives a "To Do" list and a calendar to see what's coming up.
Being an older student has given me more focus and determination to finish than when I was younger. I took the privilege of a college education for granted, which I now see as a priceless gift.
By NVC Student Monica Lopez