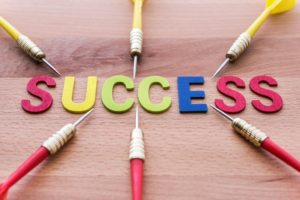 When I told my high school librarian I was planning to attend a community college, she gave me a strange look, sighed, and then led me to her computer. She began showing me local universities that I may like. I asked her if she thought I was making a bad decision by choosing to go to a community college. She told me, "well you're going to start at a community college, but what are the chances you will finish and eventually transfer?"
As I registered for classes at a university this past week, I couldn't help but remember this conversation. I wanted to attend a community college for many reasons. Affordability, staying close to home, smaller classes etc. The idea of graduating high school and moving away to attend a big university wasn't my ideal beginning to my higher education. Looking back, I am so glad I made the decision to start my education with a community college.
Transferring to a university to receive a bachelor's degree was always my top priority after I completed my associates degree. There are many benefits to transferring to a four-year university and receiving a bachelor's degree. Below, I listed a few.
Widens your career opportunities – After taking basic courses at a community college, you will be able to take more advanced courses at the university level and eventually receive hands-on experience in your field of study.
More marketable as an experienced student- Since you are entering the university as a transfer student, a four-year college will look forward to your contributions to the campus. This is a great opportunity to get involved in clubs and groups that will enhance your experience and allow you to meet new people!
Job Opportunities- With both an associates degree and a bachelors, you will have better experience entering the job force. Most well paying jobs require you to have a college degree, and having two will give you a better chance of getting the job.
I am eager to continue my higher education. Beginning college wasn't easy and transferring to a four-year university will have its challenges. Something I learned along the way is; the first step of achieving a goal is to start, and then you make a goal to complete it. I am grateful I didn't let other people's doubts hinder me from pursuing my path to a higher education on my own time and preferences.
By NVC Student Haneen Rafati