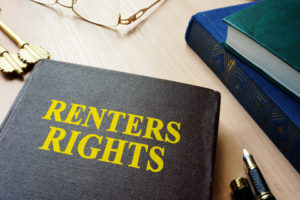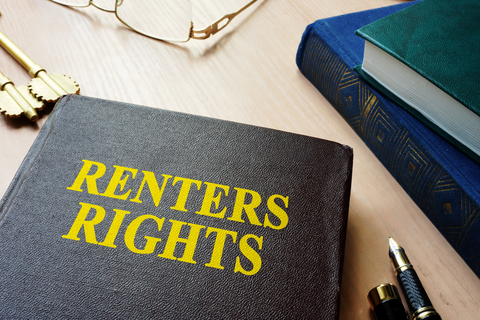 Northwest Vista College's department of Student Advocacy hosted a webinar with Texas RioGrande Legal Aid (TRLA). TRLA is a nonprofit legal agency that assists working class and low-income individuals with free civil legal services. During the webinar, the TRLA group of attorneys and legal advisors provided insight on housing rights, evictions and CDC guidelines and forms regarding evictions.
The webinar began with director of Student Advocacy, Lisa Black, sharing data from a survey conducted by NVC and SAC where they interviewed 1,200 students about housing, food insecurity and utilities. The data displayed that almost 50% of students needed assistance in paying rent. About 40% couldn't afford to pay for utilities like water, electricity and other bills.
Rick Roman, attorney on the TRLA housing team, presented the audience with tips and advice about tenant rights and eviction. He highlighted the importance of paying your rent, if you can of course. When you refuse to pay your rent in protest of your landlord's negligence in repairing your house or apartment, you allow them the leisure of filing an eviction notice. Instead you should report their negligence. Attorney Rick Roman also went over basic tenant rights below:
Right to proper notice- Your landlord must give you a notice before they file an eviction
Right to repairs- Tenants have a right to have repairs in the house/apartment they are renting
Right to report- Tenants have the right to report incidents
Right to record- Tenants have the right to record a conversation as long as they are a part of it
Right to a hearing- Tenants have a right to a court hearing before eviction takes place
Right to request a reasonable accommodation- Tenants have the right to request a reasonable time to pay rent. For example, if you receive your paycheck on the 3rd of the month but your rent is due the 1st, you may request an accommodation to have it changed.
Right to retaliation of protections- After you report your landlord, they are not allowed to take certain actions against you for 6 months
Texas law prohibits landlords from cutting off utilities (water, electricity, gas)
Late fees for rent should not exceed a certain percentage
You have a right to reschedule a court hearing regarding eviction if you are not ready
An eviction notice is just a notice! Do not vacate
It is crucial for tenants to know their rights, especially during challenging times. The CDC issued an order that put a hold on evictions for eligible tenants until Dec. 31, 2020. Since the pandemic has only been getting worse, there is a possibility of extending this deadline. In addition to that order, the Coronavirus Aid, Relief, and Economic Security or "CARES" act is also protecting renters in select areas. The act protects renters for 120 days by prohibiting evictions and missing rent payments or charging late fees for rent. For more info on properties covered by the CARES act, access the map here: CARES Act Tenant Protections in TX
The work TRLA is committed to doing for the community is inspiring. I learned so much during this short webinar. For more information, please visit Texas RioGrande Legal Aid (TRLA) | Free Legal Services or call (888) 988-9996 or (210) 212-3703 if you are facing eviction.
Check out this PDF on what to do after receiving an eviction notice. TEN DAY NOTICE OF NONCOMPLIANCE:
By NVC Student Haneen Rafati