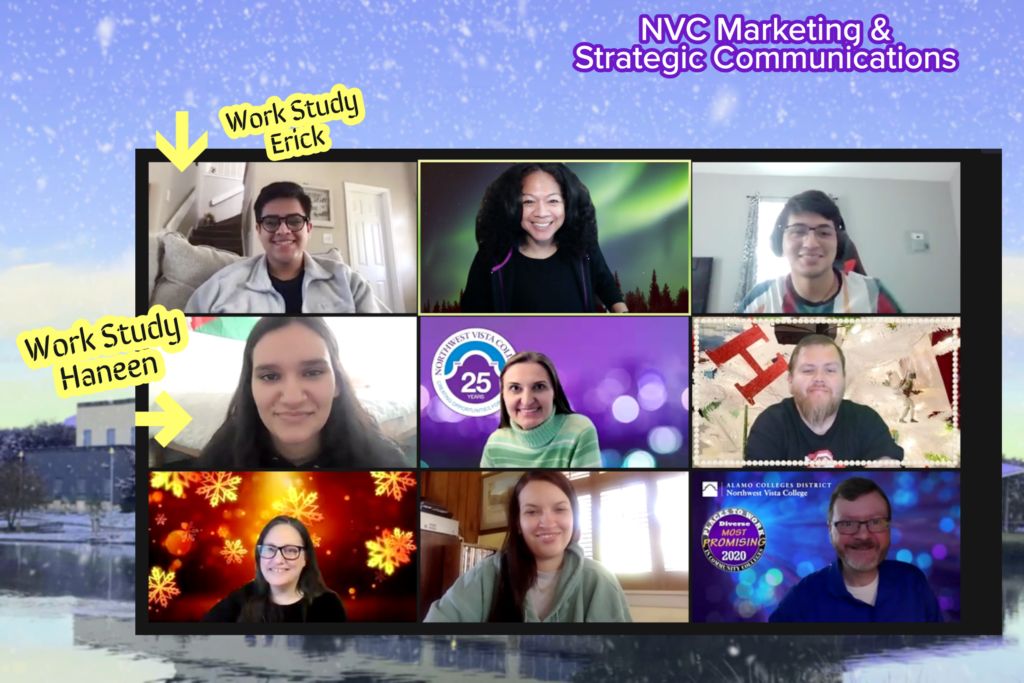 The Federal Work-Study program is a government funded program that provides students with employment on colleges campuses. It is essentially a way for low-income students to receive extra financial assistance during their higher education. I was lucky enough to be able to work and attend my classes all at Northwest Vista College.
Work-study has not only relieved my financial burden but has also allowed me to grow professionally. I have compiled a list of how the work-study program has helped me during my two years at Vista.
Familiarity– Since I began working a week prior to the semester beginning, I had a chance to get familiar with the campus and buildings. This saved me a lot of time when I went to my classes (pre-pandemic). By the end of my time there, the NVC campus felt like a second home to me.
Important dates– Working behind the scenes really helped me remember important dates. Such as when registration begins/ends, payment deadlines, holiday breaks etc.
Developed Skills/Experiences- During my time as a work-study, I worked with marketing contracts, invoices, and advertisements. I assisted in planning events. I had the privilege of seeing Congressman Joaquin Castro speak at an event at NVC. I also developed excellent communication skills and how to properly work in a collaborative work environment. I bettered myself as a writer and a critical thinker.
Finances– I was able to purchase my own laptop, phone, pay for my monthly phone bill and gas for my car. I paid out of a pocket for a summer class because my FAFSA wouldn't be ready by the payment deadline. I was able to do all of this because of my work-study job.
Better Student– My work-study job made me an overall better student. I developed excellent time management skills and was able to properly manage my time at work and my time with classes. The stress of finances was a relief which allowed me to focus better on my education.
As I get ready to move on, I remember how much I may have taken this job for granted. Working and going to school is not easy. It's one of the hardest two things a person can do simultaneously. Work-study can make it slightly easier and convenient for students by grouping your studies and work into one spot.
I am definitely not calling work-study "easy" but I know my work-study job was worth it. It was worth waking up early, long meetings and sometimes boring tasks. I walked into the office as a teenager who was afraid and unsure of my place there. Now I am walking away from the (virtual) office as a young adult who has accumulated a lifetime of experience and life skills from a small fraction of my life that I will remember forever.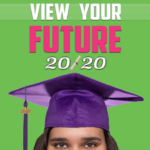 By NVC Graduate Haneen Rafati