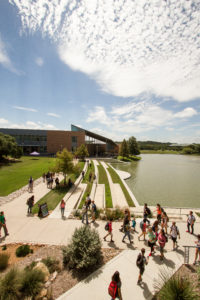 As a high school senior, I felt pressured when I noticed my peers were applying to and planning to attend four year universities. But, I never felt obligated to follow the crowd and pursue something that I knew wasn't for me. Going into college, I wasn't sure about many things, but I was sure I wanted to attend a community college and I had my reasons.
Affordability – Community colleges are known to be much cheaper than four year universities and the price variation is one of the biggest reasons why many students attend community colleges.
Smaller classrooms- I've been accustomed to classrooms with no more than 30 students my entire life. I wanted to make sure that my transition from high school to college wasn't too different because I didn't want to overwhelm myself. Auditoriums with about 200 students sounded too overwhelming. I also like the idea of small classrooms because it allows for the students to establish a relationship with the professor which makes it easier to communicate about your school work.
Staying local- Community colleges are meant to serve and be available to those in the same community. I was really fond of the idea that I didn't have to drive far to attend my classes. It makes showing up to class so much easier.
At the end of the day, there is no certain medal or certificate that one gets for the school they attend. Instead it's about being financially smart and responsible. No one's accomplishments should be judged by the type of college they attend.
By NVC Student Haneen Rafati