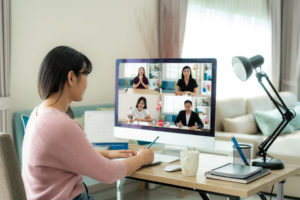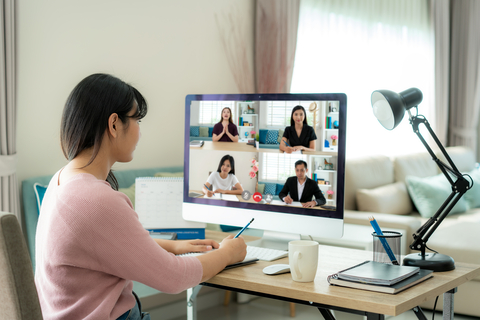 You really start to miss the little things when it's been taken from you. You start to notice things you silently appreciated when you had them and how empty it feels without it. When COVID-19 hit and schools transferred to being remote-only, I thought nothing of it. In fact, I was almost excited at the thought of waking up in the comfort of my home to only walk like three feet over to my computer to attend class, and I've realized how much it's impacted my school life.
It's been almost a year now of living through this pandemic, something I thought I'd only read about in history books. All of my classes have been remote only and there's something I have to say. Although we're trying our best to stay safe from the virus and protecting not only ourselves but others, there is an emptiness in watching faces on a screen instead of in person.
You can only know so much about your fellow peers or your community behind a camera. It took away one of my favorite things about a new class, and that was meeting new people. I learned a lot about others by talking to them face to face, experiencing new things and ideas, and especially just making new friends. I can't help but feel like I have taken it for granted now that I don't have it. I am looking forward to things opening up when it's safe for everyone to live life like normal again.
But even through all of this, remember that there are still ways to get involved with your campus and your peers. Reach out to them, reach out to the school and attend some of the events. Stay updated with your community and remember to stay safe. If we all team up to stay masked and keep our distance, the sooner we'll be able to enjoy the little things that mean so much to us.
By NVC Student Gina Briggs