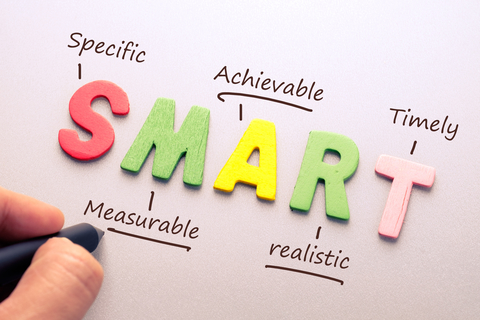 As often as I tell myself to make sure I set at least one goal for the new year or the beginning of each semester, I always tend to fail.
Which is ironic, because I refuse to set goals out of my fear of not achieving them. I think this is a common obstacle I can share with a lot of other students. This year I want to challenge myself to set more than one goal, and understand that it is okay if I don't accomplish them. What matters is that I had the intention of achieving my goals in the first place.
I have three simple goals
Ask more questions
Learn instead of memorize
Better time management 
I think the importance of setting goals is to allow yourself to overcome an obstacle. Whether your obstacle may be procrastination, bad grades or fear; fear of failure or fear of stepping out your comfort zone. 
When writing down my goals, I kept them doable and made sure they would better me as a person. I'm hoping to eventually utilize said goals throughout the rest of my education journey and in my future career. 
I encourage you to set goals for this semester, and know that it's okay not to achieve the goals in their entirety. Continuously working towards them and getting close to achieving them is important and valid. 
By NVC Student Haneen Rafati