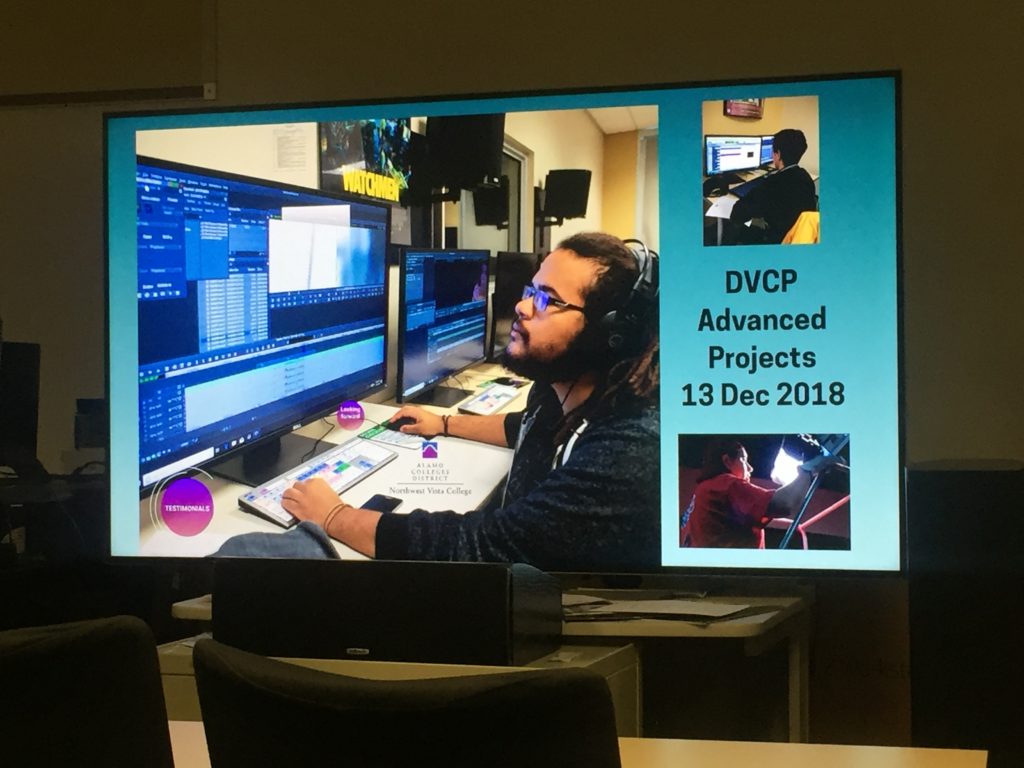 For the Fall 2018 semester, Northwest Vista College Digital Video & Cinema Production had two sections of  Advanced Digital Video classes. 
Eight nonprofit client projects were produced by students. These videos were recently screened for clients on Dec. 13.
Since these video projects began more than 10 years ago, DVCP students have saved the nonprofit community over a half million dollars in video production fees.