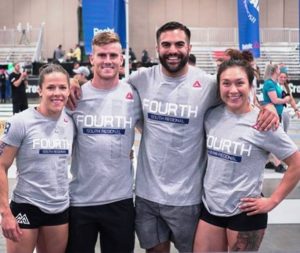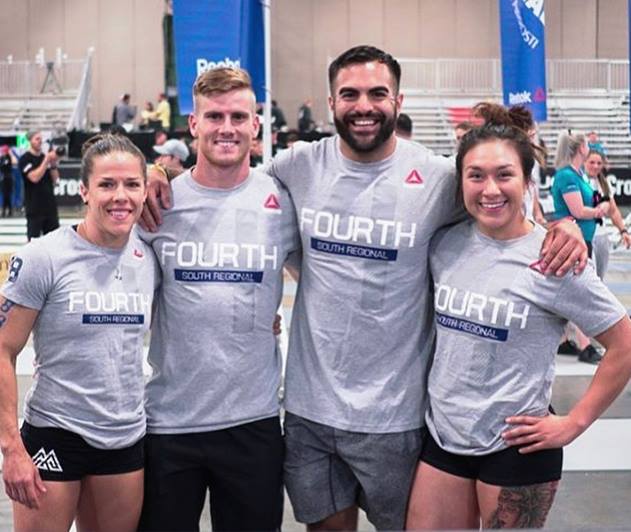 On most days of the week, you can find Northwest Vista College graduate Giovanni "Gio" Contreras coaching classes at LoneStar CrossFit in San Antonio – motivating students to get through a tough workout, do a few more pushups, keep their back straight when doing squats or giving advice about nutrition.
Between coaching, finishing up his master's degree in accounting from UTSA, and waiting on the birth of his first son, Gio and a team of three other people train for several hours a day with the goal of grabbing the top spot in the team division from the international CrossFit games in early August.
The LoneStar team was the only team that qualified from San Antonio to compete at the Reebok CrossFit Regionals recently. They snagged the coveted fourth spot out of five in order to get to the international competition in Madison, Wisconsin. Just 40 teams from all over the world will vie for the No. 1 spot. In addition to Gio, the LoneStar team consists of Jessica Aelvoet, Casey Viator and Joceline Marie Gonzales.
"I knew I would get here eventually. It has been one of my goals since I discovered CrossFit in 2013," Contreras said, who's also a U.S. Marine reservist and got hooked on the sport when he was stationed in Afghanistan in 2013.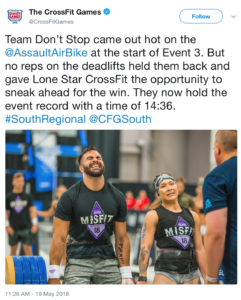 He's accomplished this in just five years though it has come with a lot of determination after bouncing back from knee surgery, while also pursuing a higher education. Gio first attempted college in 2008, but didn't take it seriously and joined the military. He chose to come back to Vista because of small class sizes and the campus environment. In 2015, he earned an associate degree in accounting.
It also helps that NVC is only four miles from LoneStar CrossFit, which attracts a lot students, faculty and staff to the facility. In 2016, Contreras qualified as an individual competitor to go to the CrossFit Regionals. He repeated this feat again this year, however, he said it's much more fun to compete as a team.
When Gio and his teammates head to Madison, he will not only have his LoneStar family cheering him on, but much of the San Antonio CrossFit community and his fellow Wildcats at Northwest Vista College.