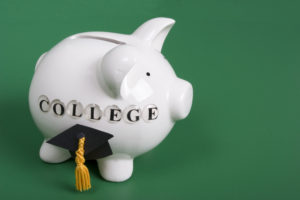 At this point of the year, we are all familiar with the "broke college student" phrase that has been our excuse for mainly everything regarding finances.
With holidays approaching and the semester coming to an end, our brains are filled to the brim and our wallets are…not. I will be sharing my personal tips on how I have limited my spending habits and have managed to live through a tight college budget.
Manage your money– Cash Course is an easy-to-use guide with tips for the best and most useful financial choices. It's free to make an account and a really simple way to manage your money.
Utilize student discounts or free student awards– Amazon is such an easy website to get carried away on and "splurge" so, do this at your own risk when applying for their free student 6-month Prime membership. Most items come with free shipping as well!
Rent EBooks instead– Textbooks are expensive, save some money by renting an eBook instead. My textbook for one of my classes is $60 for a brand new one, $45 to rent a used one and only $30 to rent the eBook. Prices may vary regarding different textbooks, just remember to be financially smart and get something you can afford.
Build your credit– The Discover student credit card is so easy to apply for, as long as you're a student, more than likely you'll get it. You should use it sparingly and it's a good thing to have in case of emergencies. The minimum payment for most credit cards depends on the purchase, but it typically ranges around $35-$70. This credit card has the first 6 months with no interest and also gives you 5% cash back if you submit your GPA!
Living at home is okay– Although different people may deal with different circumstances, living with your parents saves a lot of money and you shouldn't feel any pressure or rush when it comes to moving out.
As I continue to pursue my higher education, keeping these simple tips in mind have been very useful to me. I can only hope that it can possibly help future or current students in the same situation.
By NVC Student Haneen Rafati